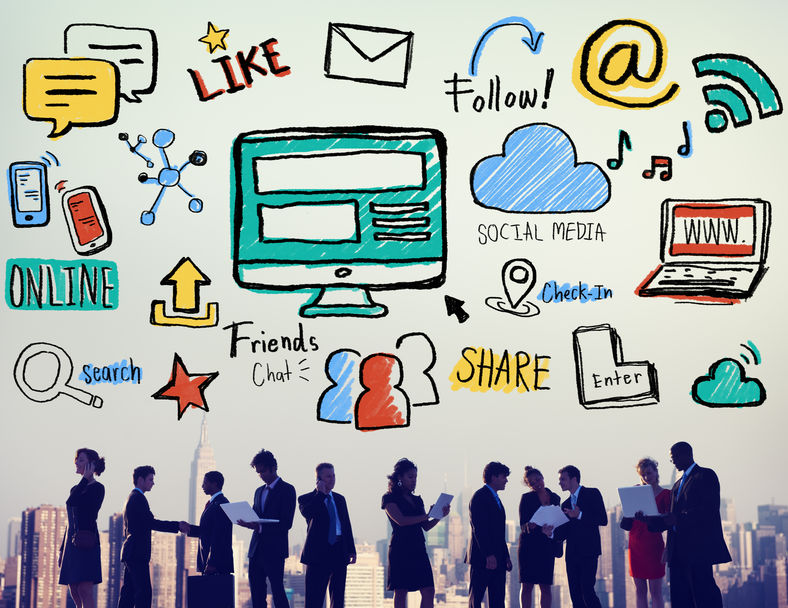 Let's face it, social media has become the new way to search for job possibilities, even in the construction industry.  When used properly, social media can provide you with connections that are vital to your search, which you would otherwise not be privy too.  Using social media during your job search is a smart choice!
Social media can provide you with great connections, company information, construction industry information, and job specifics you would not be able collect otherwise.  Here are a few tips on how to use social media effectively for your construction job search:
LinkedIn – If you do not have a LinkedIn profile, start one. This social media platform has become the most popular recruiting tool used today.  Not only can you use this tool to market yourself, but you can grow your network efficiently.  LinkedIn allows you to be visible to construction companies looking to hire, and will showcase your skills and talents.  Make sure your you do the following on LinkedIn:

Be sure you have a complete profile, include a professional picture, education, skills, and full resume.
Request recommendations from previous co-workers and companies worked for.
Connect with others in the industry to grow your network.

Facebook – you should consider setting up a professional page on Facebook. You should use your personal Facebook page for just that – personal and utilize the professional page for your job searches.  Here a few tips for your professional Facebook page:

Like and follow companies that are related to the construction industry, especially those that you might want to work for.
Share posts of related construction topics and reply or comment on similar posts. This will show your passion for the industry.
Post a status at least once a week that is related to your expertise in the construction industry. This could be a short how to, or tips on specific techniques or skills you have.
There are additional social media platforms, such as Twitter or Google+ that you might wish to use as well.  The key is to be consistent between whatever platforms you choose, and be active.  Make sure that your resume is complete if listed and that you respond to any requests or posts quickly.
Copyright: rawpixel / 123RF Stock Photo