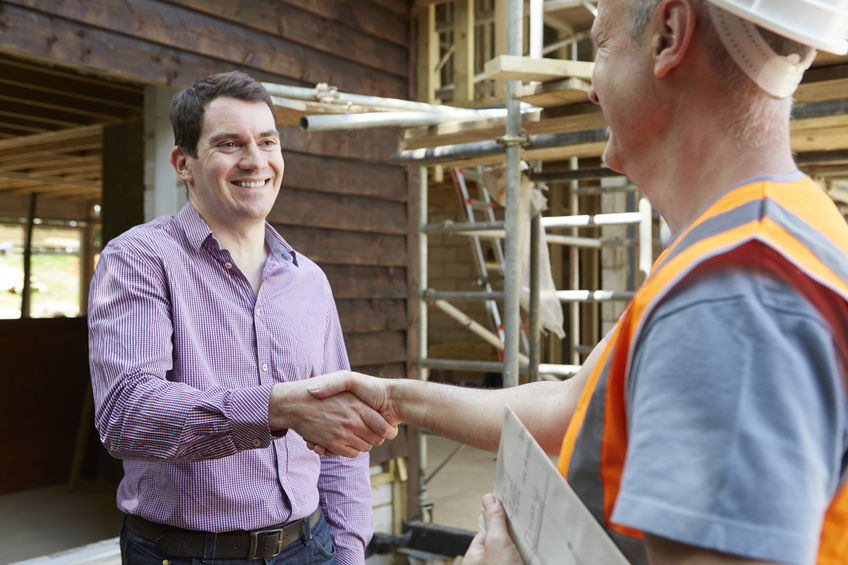 Ask any experienced construction company hiring manager, or foreman how they find and keep good crews, and they will all tell you one thing – it took years!  Finding the best construction workers does not happen overnight.  There will be hundreds of resumes to review and dozens of interviews to conduct, before you find that one worker that fits.
So, how do you find an endless pool of potential workers to choose from?  Many recruiting firms have found intuitive ways for finding prospects.  You might be able to find your next employee or manager using these methods.  Consider discussing some of these ideas with your recruiting firm:
Becoming associated with local colleges or trade schools is a great way to find excellent workers. While you might be able to hire and groom some candidates, you might also want to consider asking about students who began a program and didn't finish.  These may be great hires as well.  They may be motivated to work in the industry but had personal reasons for dropping out.
High school or vocational schools are another great avenue of finding candidates. Consider teaching a specialized class for them or offering a mentoring program.  This is a great way to find excellent workers that you can train to work with your company and culture.
Consider implementing a training program within your company. This gives you the opportunity to conduct training specific to your company's needs and at the end of the program, you will have a pool of candidates to choose from.
Trade shows and job fairs are both great places to find excellent talent to join your team. While trade shows are not conventionally thought of for finding workers, it is a great place to advertise that you are looking.  This may prompt someone to reach out and inquire about the profession and your company.
Working with military veteran associations is another great way to find exceptional workers. Many military veterans are looking for careers when transitioning from military life to civilian life.  They are hard workers and typically learn fast.
Consider implementing a worker referral program within your company. While this may seem silly, imagine your already established workers referring someone they know in the business.  Because they understand the culture and integrity of your business, they will typically only refer those that they feel will be a great fit.
Finding great construction workers does not have to be difficult.  Thinking outside the box and using other avenues of attracting talent should be considered to find the types of dedicated workers you are looking for.
Copyright: highwaystarz / 123RF Stock Photo