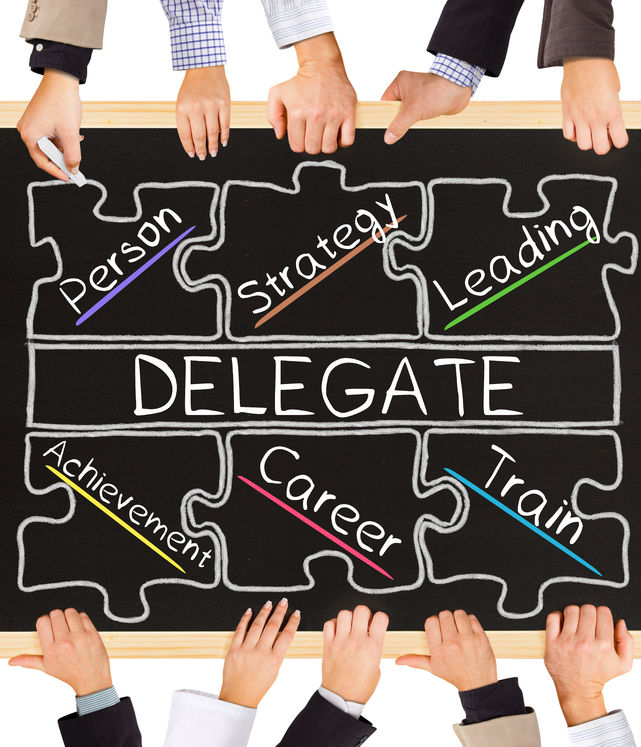 As more and more construction companies struggle to find good construction workers, many are learning the secret to developing workers from within their already existent staff – delegation.  You might be scratching your head right now, trying to figure out how delegation is going to develop your staff into effective workers, who are great assets to your team.
The fact is that delegation is more than time management and when used properly, it can help grow your business tremendously.  Delegation is more than dumping work on your staff, it is about instruction, trust, and development.  Yes, you will find more time in the end, but as you delegate to your staff, you will notice they will become more accomplished and will be able to handle more complex work.
Here are a few tips to help you master delegation in your business and develop winning workers:
Before you begin delegating, you must evaluate the current staff you have and the project and its related tasks that can be delegated. Not every worker can accept delegation, so you will need to determine which employees are right for the task at hand.  As you delegate to the chosen employee(s), now is the time where you will instruct them and guide them.  You will quickly see the worker start to grow, and because you have trusted them with this delegated task, they will become more productive over time.
Make sure that you follow up with your workers and see how they are doing often. Do not "leave them out to dry" and expect them to just handle the task.  This is especially true of new workers who you are delegating to.  Give them the feedback they need to correct any issues, and give them the support they need so they excel and succeed.
Tailor your delegation and instruction to the worker and/or the task. Not everyone will handle the task the same way.  You must be prepared to do a little hand holding for some, while others will run with the new assignment.
Continue to delegate to your workers.  The more you delegate, the better they will become at the task at hand.  Soon, they will be proven and can start another task.  Before long, you will have a worker that started as unskilled construction help and now is a valuable asset to the company.
It is often hard to instill the same commitment you have into your workers, but delegation can help.  Consider it professional development for you and your employees and watch them grow.
Copyright: etiamos / 123RF Stock Photo